Podcast PTA FUNK: Einfach Englisch lernen – Skin Cancer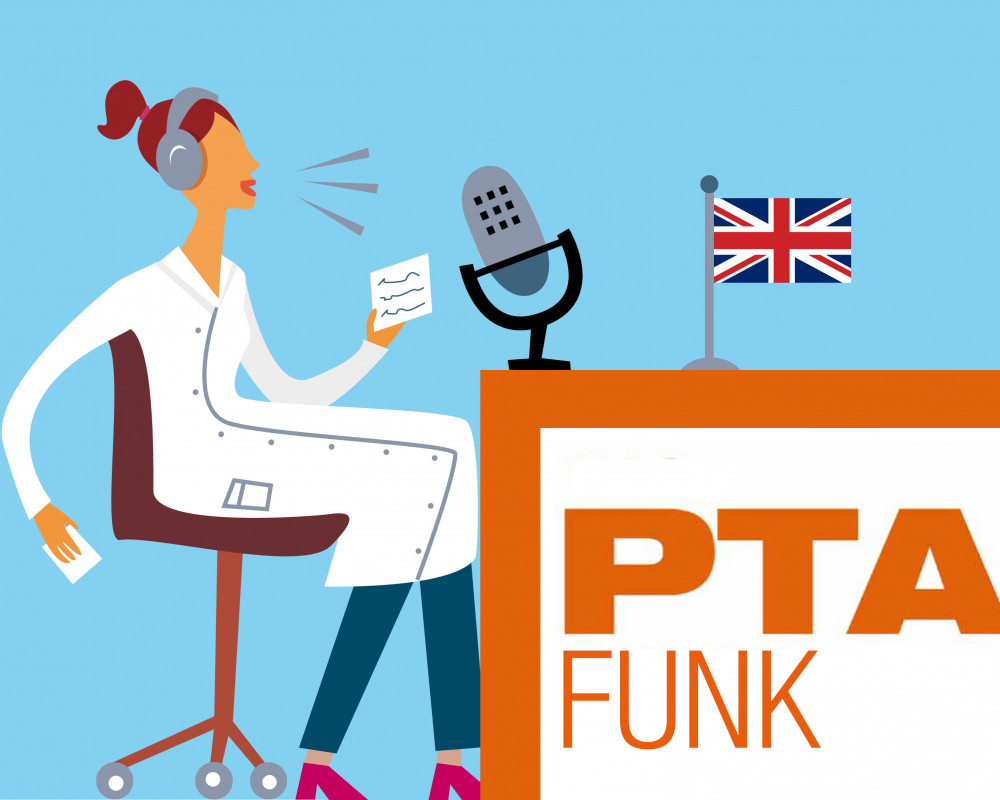 In der aktuellen Episode von PTA FUNK kommt ein englischsprachiger Kunde in die Apotheke, der sich über Hautkrebs und präventive Maßnahmen informieren möchte. Listen and repeat!
Dialogue
Customer: Good morning, I'd like some advice on how to protect against skin cancer. Some older members of my family have needed treatment.
PTA: As effective sun filters have only been available since the eighties the older generation have often accumulated considerable skin damage due to the ultraviolet light. That is why there are so many cases these days. This is the main cause but there are other factors that contribute to the risk of skin cancer, such as being exposed to toxic substances or having a condition that weakens the immune system.
Customer: Could you give me an example for toxic substances?
PTA: Some medical conditions require treatment that is photo-toxic or makes the skin more sensitive to sunlight. Are you taking any medication at the moment?
Customer: I take the occasional painkiller and I've just finished taking a course of antibiotics for a bladder infection.
PTA: Some antibiotics, anti-inflammatory drugs, those for fungal infections and hypertension as well as some painkillers may result in a photo-toxic or photo-sensitive effect. As you have only taken the antibiotic for a few days and you've already finished it, I don't see an additional risk.
Customer: So, what can I do?
PTA: The best advice I can give you, is to avoid direct exposure to ultraviolet rays whenever possible, especially around midday. Stay out of the sun and don't use tanning beds.
Customer: That's not so easy. I work outdoors.
PTA: In that case, a broad-spectrum sunscreen with a sun protection factor (SPF) of 30 or higher should be applied liberally every two hours and you should wear protective clothing – a wide-brimmed hat and textiles with an ultraviolet protection factor (UPF) of 50. Don't forget that the skin can burn even if the sun is not visible.
Customer: How can I recognize skin cancer?
PTA: Examine your body yourself from head to toe about once a month using mirrors. Look for new spots or blemishes that are raised or have changed in appearance since you last checked. Ask a partner or friend to look at parts you can't see yourself. Keep a record of your findings and visit a dermatologist at least once every two years. With your family history of skin cancer and an outdoor job, I would recommend a yearly check. Look out for actinic keratosis, a condition with rough, scaly patches on the skin. Nowadays it can be treated effectively and there are special sun creams available. Left untreated, the risk of it turning into a skin cancer called squamous cell carcinoma is about five to ten percent.
Customer: Thank you very much. Could you now show me a suitable sunscreen, please?
PTA: With pleasure.
Hören Sie PTA FUNK überall
PTA FUNK, der Podcast von DAS PTA MAGAZIN, beleuchtet Themen, die PTA interessieren. Egal, ob zuhause auf dem Sofa oder in der Bahn: Klicken Sie auf unsere Webseite, und hören Sie zu. Natürlich können Sie PTA FUNK auch über Apple und Google Podcast, Spotify, Deezer, Amazon Music, Samsung Podcast und Podimo hören. Diese Episode dauert 4:31 Minuten.